An airline built on a reputation of impeccable service and timely performance, Emirates has grown to become one of the largest players in the aviation industry. A tall feat considering its from Dubai, a city-state smaller than most global cities older than it. Using this small emirate as its hub, Emirates makes the most of its location to grab a lot of passengers from South Asia, Central Europe, the Middle East and Africa to fly passengers across those same regions and beyond — especially to Europe and the US. [Full route map here]
And India is one of Emirates' biggest markets. For example, say if you are flying from any of the 10 Indian cities Emirates flies from: Delhi, Ahmedabad, Mumbai, Kolkata, Chennai, Hyderabad, Bengaluru, Kozhikode (Calicut), Kochi (Cochin) and Thiruvananthapuram (Trivandrum). And you would like to go to a North American city like New York, Boston, Orlando (yay, Disneyland!) or even Toronto in Canada. Emirates would be your best choice! You board your flight in India, switch planes upon arrival at the massive Dubai International Airport and you are on your way for a much longer flight to your destination across the Atlantic.
Don't wish to cross the Atlantic? Emirates has impressive connectivity to every major European city. United Kingdom? How about flights to five UK airports — London, Birmingham, Manchester and Newcastle — and Glasgow in Scotland.
I myself have flown Emirates twice, even though it was just to Dubai and back. The flights were always on time and the food served was some of the better airplane grub I have tasted. The service was good and the entertainment options are more than enough to keep you entertained. I mean, they have movies in regional languages like Malayalam and Tamil besides Hindi, English and other international languages. Oh, and they all have subtitles!
That said, I didn't particularly enjoy the service on the flight from Dubai to Mumbai once. The air hostesses weren't particularly the nicest in their manner of speech and come meal time, by the time they got to my row, they ran out of non-vegetarian meals. Which was surprising — and disappointing.
Regardless, I still dream about experiencing the best of what Emirates has to offer some time in the future. You know, when I am wealthy enough to splurge on their Business class or First class suites, especially in their Airbus A380s.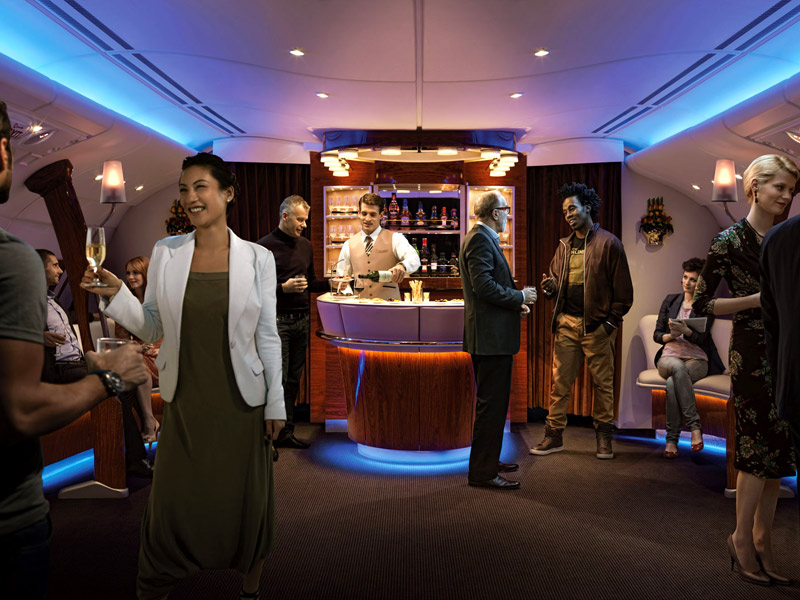 Although Emirates face some heady competition from their neighbours, especially in offering the ultimate in flight luxury, the extensive flight network of Emirates ensures when it comes to connectivity, Emirates still has the advantage over its competition. With an impeccable safety record since its inception, Emirates is your safe bet in the sky, especially for Indian passengers heading Westwards.